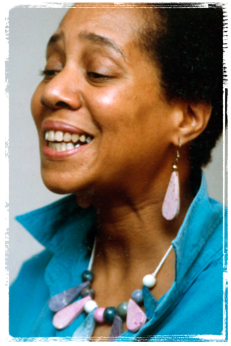 This album was recorded in the front room of our 'cottage in the rear' in 1993. We recorded on a Tascam 246 high speed cassette recorder, and mastered to Hi-Fi Stereo on a Betamax VCR, an idea we got from Stevie Wonder, who started mastering to video tape early on because of the high quality.
We made this recording over several months, always recording live, never overdubbing. Even though we had that capability with the Tascam, we wanted the live feel and flow.
Adam navigated the genres we played in with ease; swing, brazilian, afro-cuban, and soul.
Sheila wrote the three songs in Spanish, Quiseria, Dimelo, and No, to poems by our good friend Bernal Villalobos, whom we met in Costa Rica while living and operating a bee-keeping business. Bernal was a student at the University and would spend week-ends with us at our place in the mountains above Heredia.
This album was our last cassette release, "Originals/Standards", before the change-over to c.d.'s.
When I listened to the masters again I discovered three previously unreleased songs, one of which is the title track "Life's What You Make it"
Tardon Lawerence of Mr. Toad's in San Francisco, did the remastering. He mastered the four albums in our catalog. As usual his work is the best.
Sheila died September 28th, 2007 of a respiratory attack. When I informed Adam of the imminent release of this memorial album he told me that his wife Mia Jarløv had died in 2009. This album is dedicated to the two of them, "As Nossas" as they say in Brasil. Our Ladies.
Paul Smith.